October 27, 2011 at 7:34 am | Posted in
Relationship Woes
|
4 Comments
Tags:
seat chart at a wedding
,
single friends
,
wedding
So it's under a year now until my wedding day and planning is moving slowly but surely, and of course along the way I continue to get advice and figure out things I want and do not want at my wedding, and what I want the mood of the night to be.  One of the pieces of advice that I received seemed like a given to me, but apparently it is not.
One of my single colleagues asked me to do her one favor — do not have a "singles" table at the wedding.  For me, I never would have even thought to do that.  It's not that I'm against people meeting at my wedding — I'd encourage that — but I just don't think there is any reason why someone's relationship status should determine where they sit at a wedding.  Just because two people are single doesn't mean they have anything else in common.
With that said, I don't imagine creating tables of couples with just one person flying solo.  It's been a while since I've been on that side of the game, but from what I recall being surrounded by couples isn't exactly an ideal situation for a single person, particularly a newly single person.
For my wedding, I want to create a fun, welcoming environment.  For me, it's not just my day.  It's a day where everyone I care about come together to celebrate the union of my fiancé and I, but for me the keyword really is celebration.  I would absolutely love for two of my friends to meet at my wedding and hit it off, but creating a singles table and attempting to force the situation is just not the approach I would take.  From what I remember, relationships and connections happen a little more naturally than that.
So this was a pretty easy request to fill for my colleague.  Some of the other requests I'm sure won't be as simple. But I will do my best to make my day worth sharing with those I love.
How do you feel about singles tables?
October 25, 2011 at 7:32 am | Posted in
Life and Living
|
2 Comments
Tags:
arts and crafts
,
Halloween
,
homemade costumes
In preparation for Halloween, the fiancé and I went to Michael's craft store to buy some felt.  The boy has decided to make his costume (aka have his sister make his costume) this year.  I've seen some really great homemade costumes, but not since college have I gone the makeshift route. And when I think of the costume I bought this year, I realize that I definitely could have made it for cheaper, with a little time and creativity.
But I've neglected my crafty-mojo.  Gone are the days of friendship bracelets and lanyards, of bottled sand and beaded necklaces, of ceramic bowls and finger paints.  What happened to that little girl who had a craft corner in her bed room, who would make collages from pictures and old magazines, who repainted the little table she made in technology class not once but twice, who used nail polish to paint the knobs on her dresser?  I was not the best artist in the world, but when I took time to create, sometimes I created some nice things.
But I haven't lost my creativity.  I have channeled it into my work, my writing, my ideas.  I have become a creative cook.  I love to experiment and create.  But I spend more of my creativity sitting in front of a computer typing away (case in point).  My hands haven't felt the stickiness of rubber cement in I don't know how long.  Walking through the aisles of Michael's made me crave the tangible creative.  I need more than my words, it seems.
But similar to my lack of being able to go on a road trip without a destination in mind, I can't create just for the sake of creating.  I need to create something meaningful and useful.  Mommy and Daddy aren't going to be hanging my artwork up on the refrigerator.  So what to create?  I have not yet decided.  Perhaps something for my home, or for my wedding, or for my office?  I'm not quite sure, but I know some time soon I am going to feed my creative spirit and embrace the craftiness I've known was there all along.
October 20, 2011 at 7:39 am | Posted in
Life and Living
|
Leave a comment
Tags:
cost of college
,
finance
,
managing money
,
student loan debt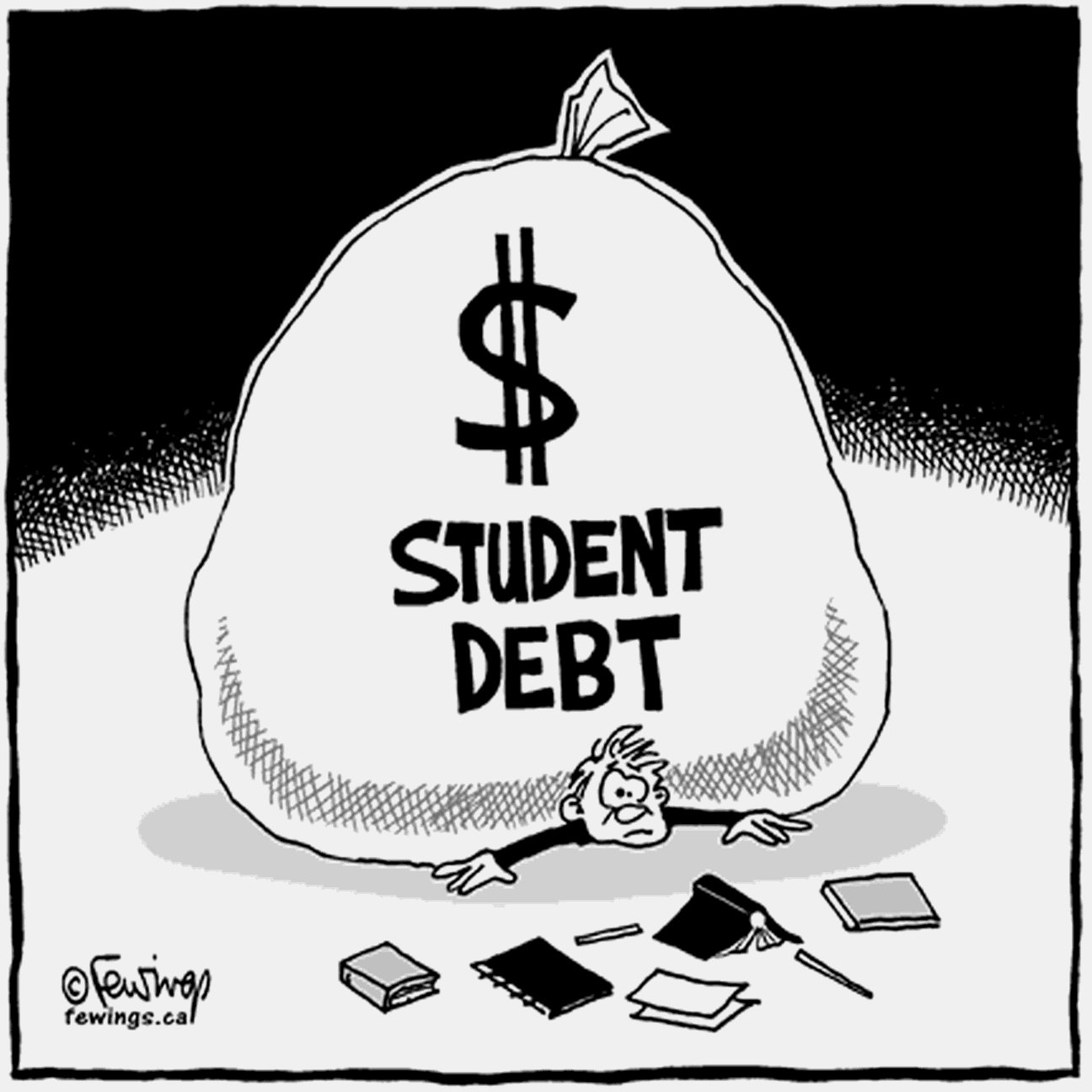 I have some big news.  This week, I paid off one of two student loans!  This has been a goal of mine for quite a while, and it wasn't easy to do, and well, and I may need to resort to eating Ramen noodles for a few weeks before I recover, but it was really worth it.
Consistent with my characteristic control freak-ness, my student loans continue to be a thorn in my side.  I'm just not one of those people who can treat it like just another bill.  It's not like a mortgage or my cell phone service.  I am in debt for something I am no longer directly benefiting from (yes, I always use my education, but it has quite expanded since college, and at a much lower cost).
And I know I'm not alone in this.  With the rising cost of college, the next generation is going to start out life in an even bigger hole than I did.  There is a huge disconnect between the cost of college and the starting salary of the average entry-level employee.  Without mommy and daddy's help, it is really hard to become financially stable — and I only went to college for three years!
So with this big move in my repayment plans, my mind does a few things, none of which are to relax.  One — I immediately start up with the "when I have kids, they are going to work as soon as they start walking, they are going to save money, and they are going to a state school!"  Of course, my perspective is skewed on this one.  I'm not a parent and have not yet experienced the absolute devotion and willingness to give up everything for my child feeling.  It's a fine thought in theory, but who knows how it will play out in reality.
Second — how and when am I going to tackle my remaining loan?  At the moment, my finances are tied up in wedding planning, so beyond my regular monthly payments, I'm going to have to suck this one up for a while (and maybe find web sites like Promotional Code for some good discounts!).  Perhaps I will pay it off before I have kids.  Fingers crossed.
Next Page »
Blog at WordPress.com. | Theme: Pool by Borja Fernandez.
Entries and comments feeds.